July 2008. One of the must dos in Krabi, Thailand is to hop onto a speedboat and indulge in island hopping exploring the still not so exploited islands with white sandy beach and blue water. However, one must know that there are around 200 islands around the Krabi coastline; many of these are small rocky outcrops that rise precipitously out of the sea with no landing access. We obviously decided to ignore (hard to but still) these.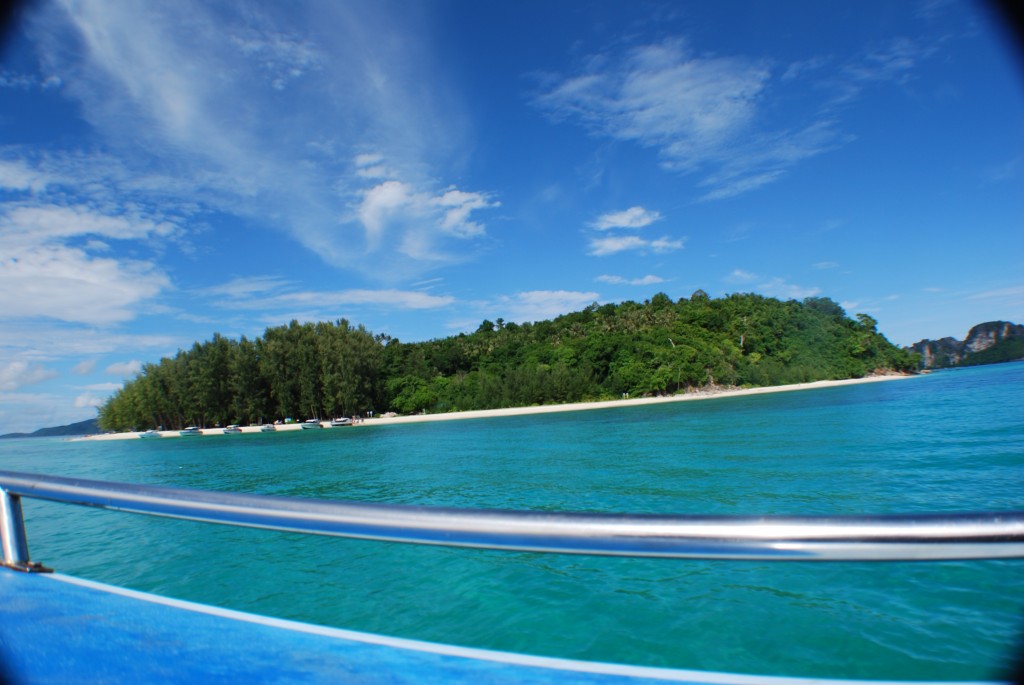 We had landed in Krabi as part of the office offsite (loved working in this place just for these exquisite offsites and dos).  Krabi is a town on the west coast of southern Thailand at the mouth of the Krabi River where it submerges into the Phangnga Bay. This was sometime in the month of July and we were lucky to get away with good weather in this season of monsoon (June – August).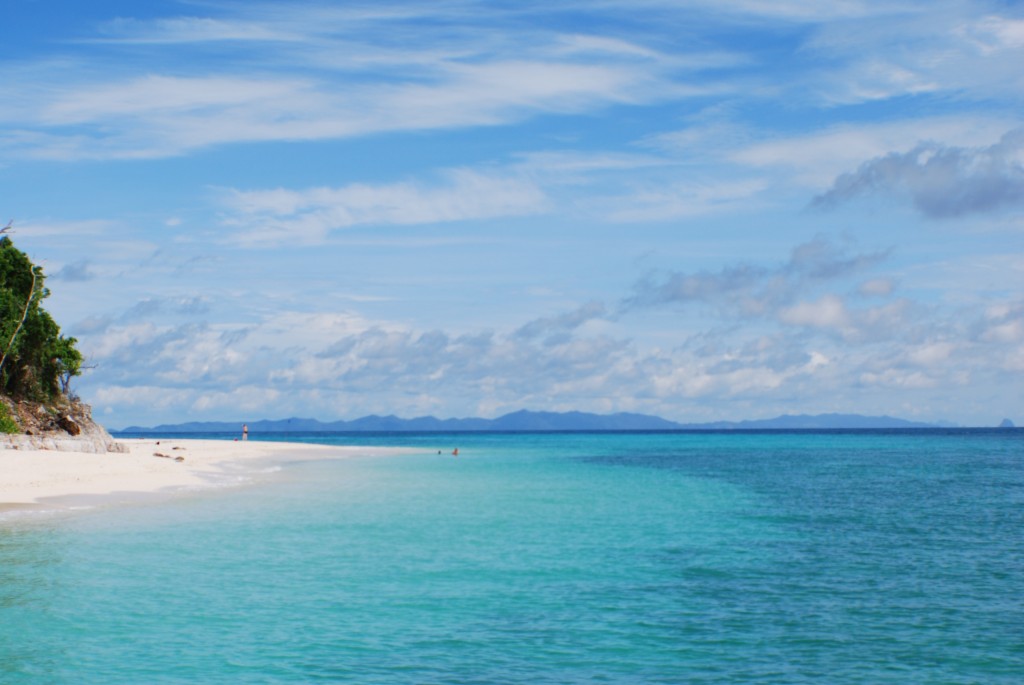 After the usual dreary meetings in the day, the so-called reason for our trip and the usual partying in the evening, I was surprised to see everyone including me awake the next morning and into the speedboat. Of course, there were a couple of folks who missed the boat after last night's revelries.
We visited the Chicken Island (Koh Gai/Kai or Hua Khwan) named after the strange rock formation which looks like the head and neck of an ostrich, chicken or similar member of the fowl family.
Then there was Koh Poda located just 8 kilometres offshore, (around 25 minutes by boat) from Ao Nang, Koh Poda is a small island no more than a kilometre in diameter, covered in palm trees and almost entirely encircled by a soft white sand beach.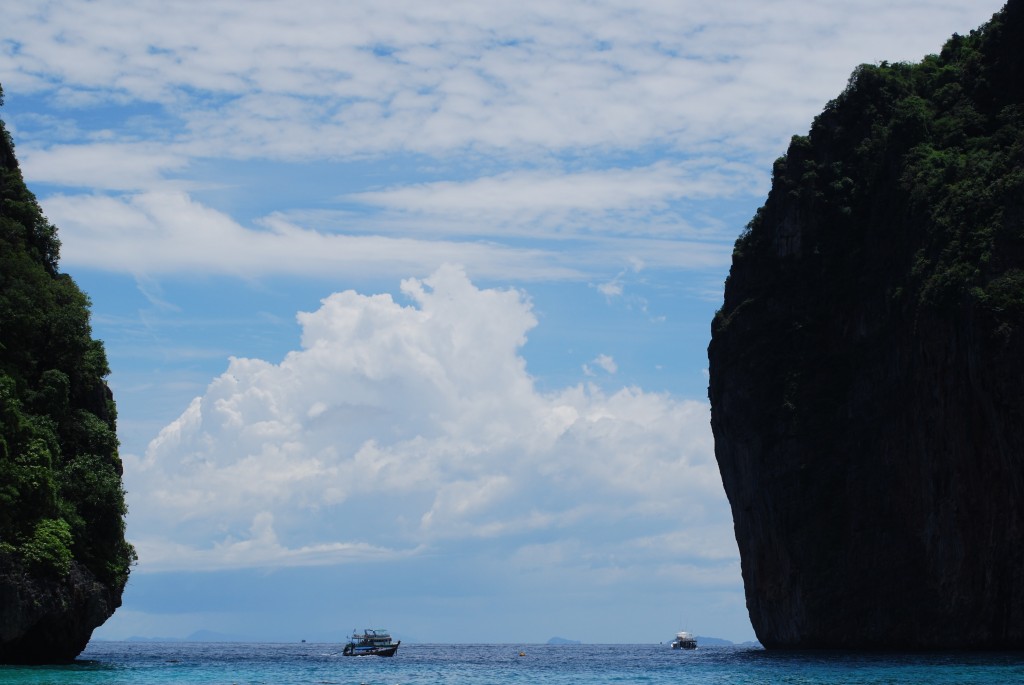 We snorkeled at Hin Klarng Open Sea, explored the Bamboo Island and had lunch at the Phi Phi Island, where we shopped for souvenirs and similar beautiful junk. We cruised through the monkey bay and explored the Maya bay, the island where the famous movie "The beach" was shot.
As I write this post and attempt to describe the places we went that day, I am not able to put in the words. One has to see it to believe it – the beautiful beaches, serene blue water and captivating scenery. The pictures here are a faint reflection of the beauty of the place.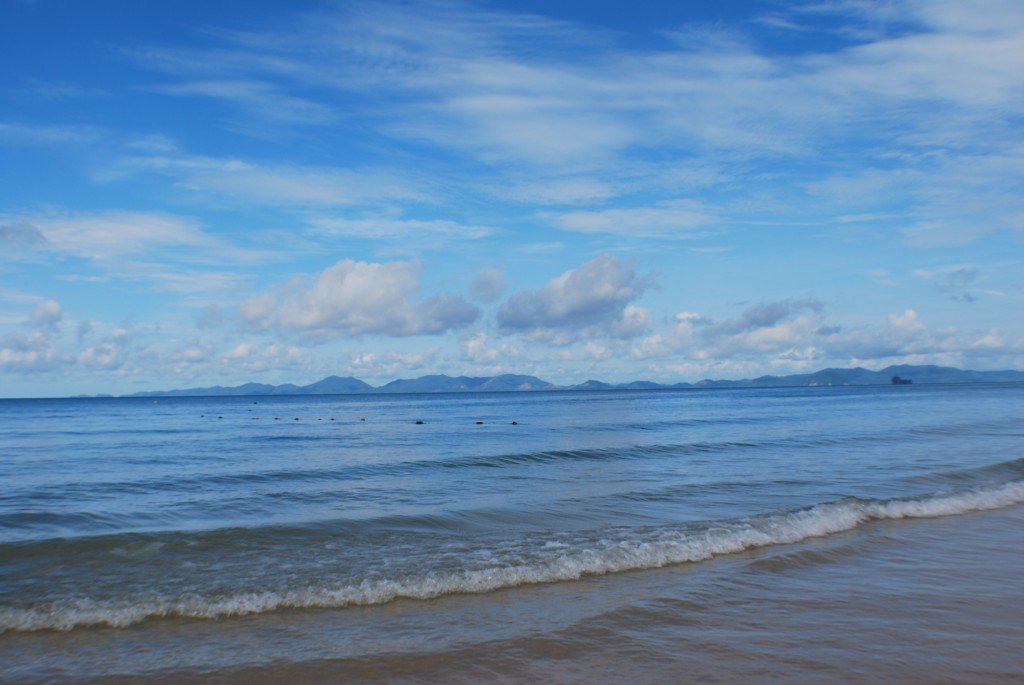 You have to be there to experience it. Can't wait to go back soon!!!